About Us

Steffi Shilton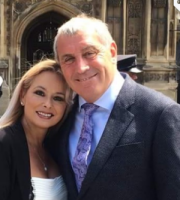 Steffi presenting her Dossier with recommendations to the Health Minister
Steffi has 20 years experience as a highly professional Business Manager with extensive knowledge in the NHS/Healthcare sector. Steffi has delivered exceptional standards of service improvement and patient pathway planning at operational and strategic levels. She has solid and proven experience of management in acute and primary care. Steffi has a proven ability to identify patient safety risks. She can easily commune improvements and help implement change. As a business manager she has the ability to improve and reorganise infrustructures and making savings improving efficiency. Steffi is trusted as an expert and a Champion in her field.

Trustee, Board Director for Mid Essex & Suffolk Mind Charity. 

 Practitioner Project Manager - PRINCE2 accredited

Bid and Contract developer/writer

 Business Case developer

 Healthcare correspondent and Public Health Speaker experience

 Healthcare Financial Management Accreditation

 Motivational Lecturer in healthcare, maximising productivity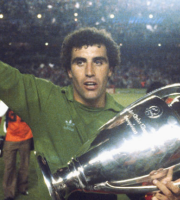 Peter Shilton most capped player in the UK, a record 125 caps and a record amount of league games played of 1005
Peter started as an apprentice at Leicester City at the tender age of 15. He made his debut at only 16 years old against Everton and became the youngest player to play for Leicester. Peter took over from Gordon Banks at 17 years old when Gordon moved to Stoke City. In his amazing career Peter won the European Cup twice whilst playing at Nottingham Forest, the league cup and championship. Peter has played in 3 world cups 1982,1986 and 1990 where England reached the semifinals losing only on a penalty shootout. Peter Shilton is the Architect of the Art of Goalkeeping and founder of all modern day goalkeeping training exercises. His theories came from an era where training didn't exist. He is known worldwide and many feel he was the greatest goalkeeper in the world.

 Qualified and heavily experienced in representing brands

 Global branding and advertising experience

 Adds strength to any marketing team and product

 Will always be relevant with a substantial reach for a targeted audience,

 a world known sportsman

 Increases visability to your brand making your market audience wider

 Perfect as an Ambassador and Advisor in all aspects of the Football industry,

 with expert advice for improvement and productivity, the ideal Advocate